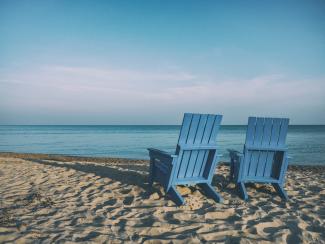 What Does Your Dream Retirement Look Like?
When you stop to think about retiring, what's your initial reaction? Are you excited to take on hobbies and spend extra time with family? Or do you feel like it'll never happen—whether due to financial restraints or a fear of boredom? For us, it's always interesting to see what someone's future goals look like and configure a plan to make it happen.
There's no one-size-fits-all retirement plan that will work for every individual. We all have different priorities, career choices, and family styles. However, if you feel retirement is too far into the future to begin planning, we respectfully disagree.
Starting your retirement plan and creating a vision for your future can be as easy as asking yourself a few questions and considering all of your options:
1. Do you plan to stop working or downsizing to part-time, and when?
Staying in the workforce or creating your own side business can reduce the erosion of your savings. Keep in mind bringing in extra income may increase your taxes, which is already the largest expense in retirement. If you do plan to keep working, figure the type of work and the hours you can commit to, then decide when you'll put the plan in place.
2. Are you maximizing contributions to your retirement plan(s)?
It's important to stay up to date with the maximum contribution amount for your IRAs, 401(k)s, and other retirement accounts, as these numbers can change annually due to your age or new laws in place. As of 2023, the maximum contribution guidelines are as follows:
3. Will your income cover your expenses?
Budgeting is a must when planning for retirement. You'll need to understand your monthly and yearly expenses that will accrue into retirement, then decide how you'll cover them, whether saving more to your retirement plan, investing those savings, or bringing in extra income. The biggest expense in retirement on average is taxes, but you'll also want to be wary of increased healthcare and housing costs.
4. Do you want to retire where you currently live, or will you choose to move?
How much you need to retire also depends heavily on where you want to settle down. Look at the difference between the cost of retiring in California compared to Tennessee, as well as the difference in average retirement ages.