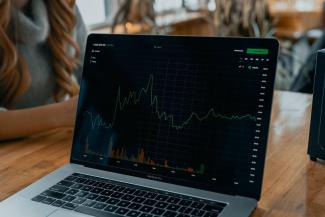 Rolling Recession – What is it and how will it affect the market in 2023?
The economy has been behaving differently than what we typically see, causing many to worry about the oncoming recession. However, I think this recession could be atypical compared to others, like 2008, for a few reasons.
As a staff, we're constantly staying up to date on finance news to make sure our audience can count on our knowledge and expertise. According to our research, only a few sectors are down significantly, while others are projecting upwards. This leads us to believe that we're in a rolling recession.
A rolling recession occurs when some sectors of the economy dip, but they don't fall all at once, leading to low overall growth in GDP output. Many experts in the field, including Schwab's Managing Director and Chief Investment Strategist, Liz Ann Sonders, agree that "there are pockets of the economy that are undoubtedly in recession territory," such as the housing market.
The number of new home builds, previously making a comeback in 2020, started falling again in May 2022, as shown in the chart above. Jerry Howard, the CEO of the National Association of Home Builders thinks the reason could be the cost of construction and building materials—which jumped 20-30% in 2022—or the fact that first-time homebuyers dropped 8%.
In contrast, the global airline industry has been on the rise, with expected net annual profits of $4.7 billion, shown in the graph below. Passenger demand in 2023 is said to rise to 85% of 2019's record, with over 4 billion travelers planning to fly throughout the year.
So, what is the ideal market situation for 2023?
"Best-case scenario would be a continuation of this rolling recession," Sonders explained further, which would likely affect the stock market sector by sector but could avoid "a complete bottoming-out all at once." 
The severity of the rolling recession is still heavily debated amongst top industry experts: Morgan Stanley's CIO, Mike Wilson, warned that the S&P 500 could hit a new low in the first quarter of the year, while economist Mohamed El-Erian believes there isn't enough evidence yet to prove the recession will be "short and shallow." 
Amidst all the internet comments, it's difficult to decipher who to trust, especially during uncertain times. The essential takeaway I'd like you to remember is to speak with your financial advisor before making any rash decisions. Short-term losses to the market shouldn't unravel your long-term goals or investments. Ultimately, if you're unsure about the market's volatility, or your portfolio's performance, ask your financial advisor if your current path is right for your goals. 
Don't have a financial advisor yet?
Welch Financial Planning would be happy to review your financial situation in a complimentary consultation. Visit our Contact page to request a meeting today.