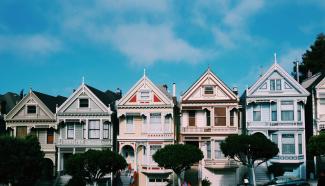 Homeowner's Insurance: How Do I Know If I Have Enough Coverage?
It should be no surprise that Colorado's uptick in wildfires, storms and other natural disasters have made it more difficult for homeowners to get insurance coverage. The Marshall fire was not the first devastating wildfire in the state's recent history, but it definitely spooked many of the available insurance providers. Some Coloradans have complained about being underinsured, while others have simply been turned away from getting coverage at all. 1
Getting adequate insurance to protect your home is crucial, but it can be hard to know what exactly to ask for if you're unfamiliar with your insurance needs. When you annually review your current insurance policies, we suggest utilizing the following checklist:
These questions are suggestions for you to consider if you're adequately insured, but we also recommend meeting with a professional to assess your policies before making any big changes. Our independent insurance agent, Ron Swatfigure, would be happy to review any new or existing policies you have to ensure you're getting the best coverage for your insurance needs. If you're interested, fill out the contact form below, and we can facilitate setting up an insurance review meeting. For more information about what types of insurance we can assist with, click here.

Sources:
1. https://coloradosun.com/2022/12/30/colorado-property-insurance-wildfire-risk/