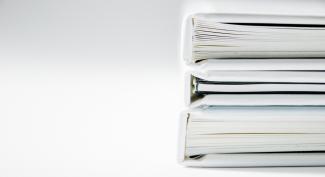 Does my insurance cover that?
You may have seen some local and national news events in the past few weeks such as house fires, auto thefts, freezing pipes and even parts of an airplane falling from the sky. These events have resulted in several people asking me, 'would my insurance cover that?' I wanted to help you understand where insurance may or may not help in these situations.
Water damage from freezing pipes
Insurance companies do not like water and damage caused by water may or may not be covered. If your policy does cover freezing, and since freezing is what caused the pipes to break, then your homeowners insurance will likely cover the damage after your deductible.  Keep in mind that coverage may be denied if proper care isn't taken. The standard insurance policy wording states 'Freezing coverage applies only if the insured used reasonable care to maintain heat in the building OR shut off the water supply and drained all systems of water.'
 For most of us in Colorado, as long as you keep your heat above 55 degrees, you would generally be covered if a pipe still froze. Note, there are additional things you can do, like making sure heat is circulating throughout the home and where pipes are exposed. Homeowners in Texas that were not able to heat their homes may have issues with a claim if they didn't take preventive measures, like draining water out of appliances.
 Finally, if a water leak does occur, make sure you are doing what you can to limit the damage. The insurance company may not cover 100% of the damage if they determine you were aware of the leak but did nothing to prevent it from causing more harm.
Objects falling from the sky
Both your homeowners and auto insurance cover falling objects, as long as you select the coverage.  Falling objects coverage is standard in homeowners policies, so there are no endorsements or additional coverages to add to your policy.
Auto insurance covers falling objects under the comprehensive coverage (sometimes known as collision coverage). Comprehensive coverage includes more than just coverage for falling objects. Most policies have this coverage as it's well worth it for newer vehicles. As a vehicle gets older, it's worth doing a quick cost-benefit analysis to see if you still want to keep the coverage. Reach out to me if you have more questions on this.
House fire
Your homeowners insurance policy will cover the damage from an accidental fire.  In the month of February, there were house fires in Erie, Longmont, and Adams County. The Erie fire was less than a mile from my home.  I only bring this up as a reminder that an accident can happen at any time. I always recommend reviewing your coverages and taking pictures/videos of your belongings to help in the unlikely event something happens.
Auto Theft Coverage
There was a comment on a local Facebook page about a truck being stolen. The owner of the vehicle stated they did not have 'theft insurance.' Did you know theft coverage is included in the comprehensive coverage and there is not a specific coverage for theft?
To your financial success,
BRAD CHRISTIAN